Profile
Photo Gallery
Speeches
Awards & Recognitions
Videos
Chairman's Corner
Sunil Bharti Mittal
Founder and Chairman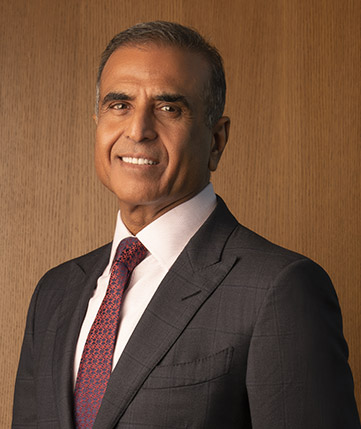 Sunil Bharti Mittal is the Founder and Chairman of Bharti Enterprises, one of India's first generation corporations, with interests in Telecom, Space, Insurance, Real Estate, Hospitality and Food. Bharti has joint ventures with several global leaders: SingTel, SoftBank, AXA, Del Monte, the UK Government, amongst others.
Bharti Airtel, the flagship company of Bharti Enterprises, is a global telecommunications company with operations in 20 countries across South Asia and Africa. The company ranks amongst the top three mobile operators globally and covers a population of over two billion. Airtel is India's largest integrated telecom provider and the second largest mobile operator in Africa. At the end of March 2021, Airtel had over 470 mn customers across its operations.
Bharti Global in partnership with the UK Government recently acquired OneWeb - a Low Earth Orbit (LEO) satellite constellation. This new-age Space initiative will provide high-speed, low-latency broadband connectivity in deep rural, maritime, aviation and defense sector across the globe by 2022. Sunil is the Executive Chairman of OneWeb.
Sunil is a recipient of the Padma Bhushan, one of India's highest civilian honors, awarded to individuals for demonstrating distinguished services of high order. He has also been awarded Harvard Business School's Alumni Achievement Honor – the utmost honor accorded by the institute to its alumni. He is the recipient of GSMA's prestigious Chairman award, besides being decorated with numerous industry honors. Sunil has been conferred Honorary Doctorates by several leading universities in India and Europe.
Sunil serves on many international bodies and think tanks; He served as the Chairman of International Chamber of Commerce (ICC) and the Chairman of GSM Association (GSMA) concurrently from 2016 to 2018. He has been a Trustee at the Carnegie Endowment for International Peace (CEIP) from 2009 to 2021. He is a member of International Business Council-WEF and Commissioner of the Broadband Commission, a member of the Global Board of Advisors at the Council on Foreign Relations (CFR), Member of Board of Trustees at Education Above All Foundation, Qatar and on the Board of Qatar Foundation Endowment. He has also served as the President of the Confederation of Indian Industry (CII), the premier industry body in India. Sunil has served on the boards of several multinational companies including Unilever PLC, Standard Chartered Bank PLC and SoftBank Corp.
Sunil is closely associated with spearheading the Indian industry's global trade initiatives - he has served on the Prime Minister of India's Council on Trade and Industry. He is also a member of the India-US, India-UK and India-Japan, India-Sweden CEO Forums. He is Co-Chair of the India-Africa Business Council.
Deeply associated with the cause of education, Sunil is on Harvard University's Global Advisory Council and has served on the Board of Dean's Advisors at Harvard Business School.
Sunil believes that a responsible corporate has a duty to give back to the community in which it operates. This belief has resulted in Bharti Foundation, which operates more than 180 Satya Bharti Schools as well as supports over 790 government schools to ensure holistic education. Over 4.5 lakh underprivileged children in rural India have benefitted from the programmes of Bharti Foundation since its inception. Sunil was ranked among the Top 25 Philanthropists in the World in 2009 by the Barron's Magazine.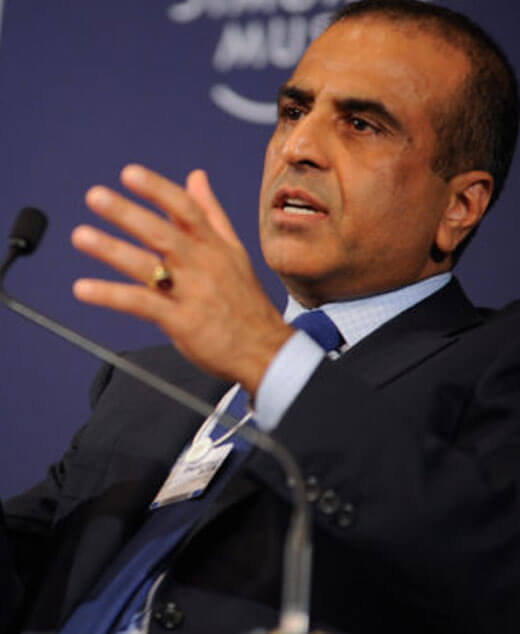 Awards & Recognitions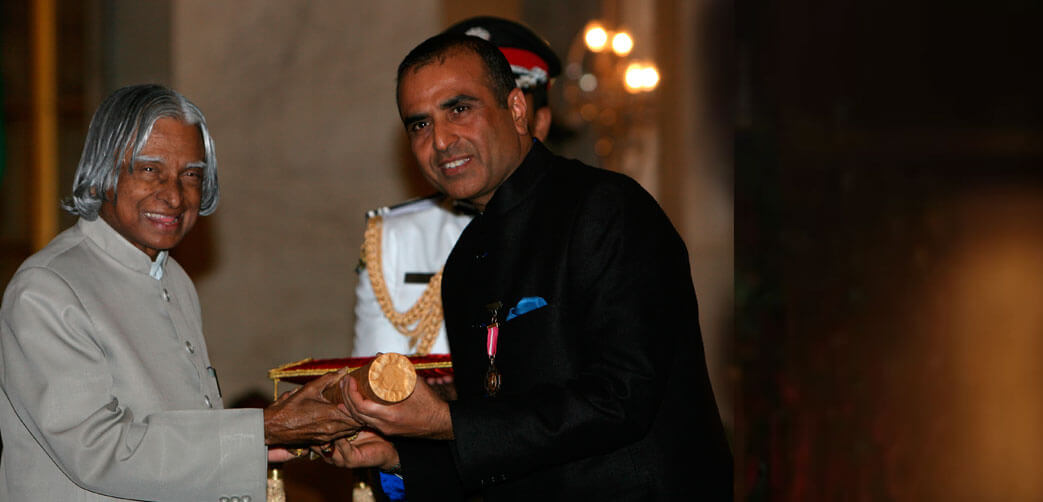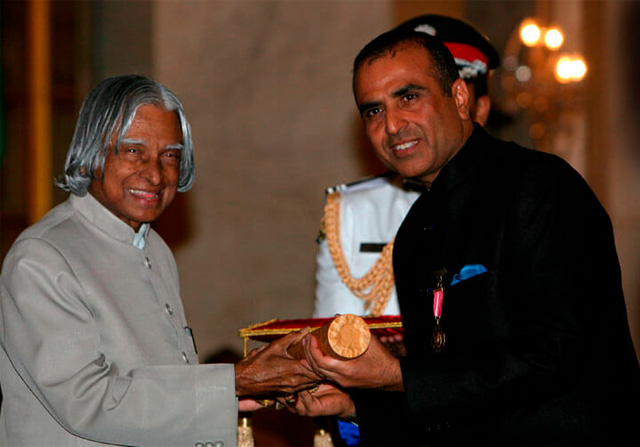 ICC Merchant of Peace

International Chamber of Commerce, 2018

Doctor of Science (Honoris Causa)

Mata Vaishno Devi University, Katra, J&K, 2018

Appointed Chairman

International Chamber of Commerce (ICC), 2016

Elected Chairman

GSMA, 2016

Harvard Business School Alumni Achievement Award

Harvard Business School, 2016

INSEAD Business Leader for the World Award

INSEAD, 2011

Corporate Consciousness Award

NDTV Profit Business Leadership Awards, 2011

Doctor of Science (Academic Recognition)

Indian Institute of Technology, Kharagpur, 2011

Global Game Changer

ET Telecom Awards, 2011

Business Innovator of the Year

NDTV Profit Business Leadership Awards, 2010

Global Telecom man of the Year

Voice & Data, 2010

Philanthropist of the Year Awards

Asian Awards 2010

Taking India Abroad

CNBCTV18 India Business Leader Awards, 2010

Corporate Citizen of the Year Award

The Economic Times Awards for Corporate Excellence, 2010

Doctor of Laws (Academic Recognition)

University of Leeds, UK 2009

Lal Bahadur Shastri National Award

Lal Bahadur Shastri Institute of Management, New Delhi 2009

Global Economy Prize

Kiel Institute, Germany 2009

Business Leadership Award

Madras Management Association, 2009

"Global Vision" Award

U.S.-India Business Council (USIBC), 2008

Business Leader Transforming India

NDTV Profit, 2008

GSMA Chairman's Award

GSM Association, 2008

Business Week's top 50 influential Indians

Business Week, 2007

Doctor of Science (Academic Recognition)

Govind Ballabh Pant University of Agriculture & Technology, 2007

Outstanding Business Leader Award

Society of Indian Law Firms & ASSOCHAM, 2007

Business Leader of the Year

NDTV Profit, 2007

Laxmipat Singhania National Leadership Award

IIM Lucknow, 2007

Company of the Year

The Economic Times, 2007

CEO of the Year

Business Standard, 2007

JRD Tata Corporate Leadership Award

All India Management Association, 2007

Corporate & Philanthropic Leadership Award

American India Foundation, 2006

Top Executive of the Year

Asia Money Award, 2006

Asia Pacific CEO of Year

Frost & Suvillan ICT Awards, 2006

Asia Businessman of the Year

Fortune, 2006

Best Asian Telecom CEO

Telecom Asia, 2005

Business Leader of the Year

The Economic Times, 2005

Emerging Company of the Year

The Economic Times Awards, 2004

India's Best People CEO

Hewitt Associates, 2004

Businessman of the year

Business India, 2002