Our Philosophy
Bharti Foundation Projects
Sustainability at Bharti
Bharti Foundation
Our Philosophy

Bharti Enterprises believes in undertaking transformational projects that make a difference to the lives of people. This philosophy extends to the group's philanthropic initiatives as well. At Bharti, there is absolute belief that quality education is the most important tool for development and inclusion in every society. Guided by this enduring idea, Bharti Foundation was set up in 2000 as the philanthropic arm of the Group to make quality education accessible to underprivileged children across rural India to help them realize their potential.

Sunil Bharti Mittal

Chairman, Bharti Foundation
Founder & Chairman, Bharti Enterprises

"As a first step towards fulfilling the vision of the Government and the leadership of the country, Bharti has kick-started it's voluntary and affirmative action in making significant contribution to provide education to the weaker sections of the society, so as to make them employable. We need to ensure that our children and young people have access to quality education. Through Bharti Foundation we are determined to make a substantial impact in this area."

Rakesh Bharti Mittal

Co-Chairman, Bharti Foundation
Vice-Chairman, Bharti Enterprises

"As a responsible corporate citizen, we have decided to substantially scale up our existing programs in the area of education, in order to support the aspirations of under-privileged in the country."
Vision and Mission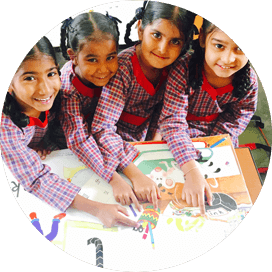 Vision
'To help underprivileged children and young people of our country realize their potential.'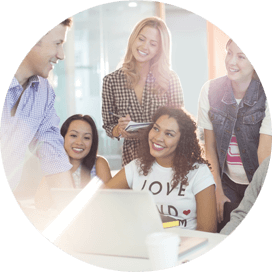 Mission
'Committed to creating and supporting programs that bring about sustainable changes through education and use of technology.'
Bharti Foundation Projects
Satya Bharti School Program

IMPACT SINCE INCEPTION - Education**

4,25,000+ Students
18,500+ Teachers
2,500+ Schools/Centers
4,500+ Villages
18 States/UTs [15 states, 3 UTs]
OVER 2 MILLION COMMUNITY MEMBERS
1,86,461+ Beneficiaries (Sanitation)​
**Includes Satya Bharti Learning Centre, Data as of Mar'20

Read More

Data as of March 2020
Higher Education

Bharti Foundation has partnered with premier institutes like Indian Institute of Technology, Delhi and Indian Institute of Technology, Bombay.

Read More
New Initiatives

Bharti in partnership with Plaksha University's Founder group aims to build a world class university and lay a solid foundation for transforming the Indian education system into a vibrant knowledge hub.
Sustainability at Bharti

At Bharti, we have always believed in 'moving towards a harmonized and inclusive future'. What sets us apart, as a business entity is our steadfast yearning to balance our economic, social and environmental objectives with a highly dynamic and responsible approach. Every decision that our group companies take – strategic or operational - is underlined by a firm belief that 'what is good for society is also good for businesses.

Protecting the environment for the future generations is an overriding priority for us. At Bharti, we continuously strive to align our business models to limit their carbon footprints by limiting waste, improving energy efficiency and orienting business towards green energy.